Costa Concordia was a Bio-Fused cruise ship, who appears in the post credit scene of Thomas The Tank Engine: Shed 17.
Biography
Not much is known about the past of Costa Concordia before he was Bio-Fused. On 13th January 2012, it capsized near Isola del Giglio, Italy, and remained there for quite some time. Horrifyingly, Costa Concordia was alive despite his face being submerged, muffled screaming at the realization that he would be scrapped after being salvaged.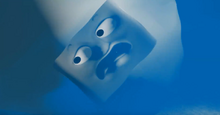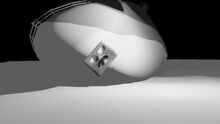 Appearances
Trivia
Despite Bio-Fusion having been outlawed in Europe during the 1980s, the real Costa Concordia was built in 2005, raising questions as to why and how Costa Concordia was allowed to be created through Bio-Fusion from an in-universe perspective.