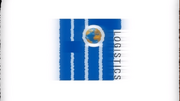 HiT Logistics is a covert research company headquartered in the Northwestern United Kingdom.
History
HiT Logistics was tasked with continuing Bio-Fusion despite the fact that it was banned completely by the Government in 1984. Former Sodor Research professor Owen Routh was the head of Project G-1, which involved the deprogramming of Bio-Fused stem cells.
The project lasted for thirty years until the release of the Shed 17 documentary, creating a public outcry, and protests from Thomas fans. As a result, HiT Logistics started to remove evidence by melting down Bio-Fused vehicles and moving their remains to Blue Mountain Quarry. However, among the protesters were Cranky the Crane, who broke down the front gate to the facility, and Kevin Diesel, who charged into the building to expose what was inside. As he did so, he rammed into the container of Project G-1, allowing it to escape and assume any form of any size.
Creations
Trivia
HiT Logistics is a parody of HiT Entertainment, a British-American company owned by Mattel which, among others, owns and distributes the Thomas The Tank Engine series, and often accused of dumbing down the franchise in favor of merchandising profits.
Gallery